4 November 2022

HCC's Annual Fundraising Event

Mark your calendars! Join us online from anywhere in the world for HCC's 2022 Fundraising Gala. This years virtual event will include a live auction, silent auction, raffle and new videos from Nepal.
All the funds raised will go directly to support our students – register today and help them reach for the stars!
Silent and live auction items can be viewed here.          Silent auction items will be available for bidding online from October 22 – November 5.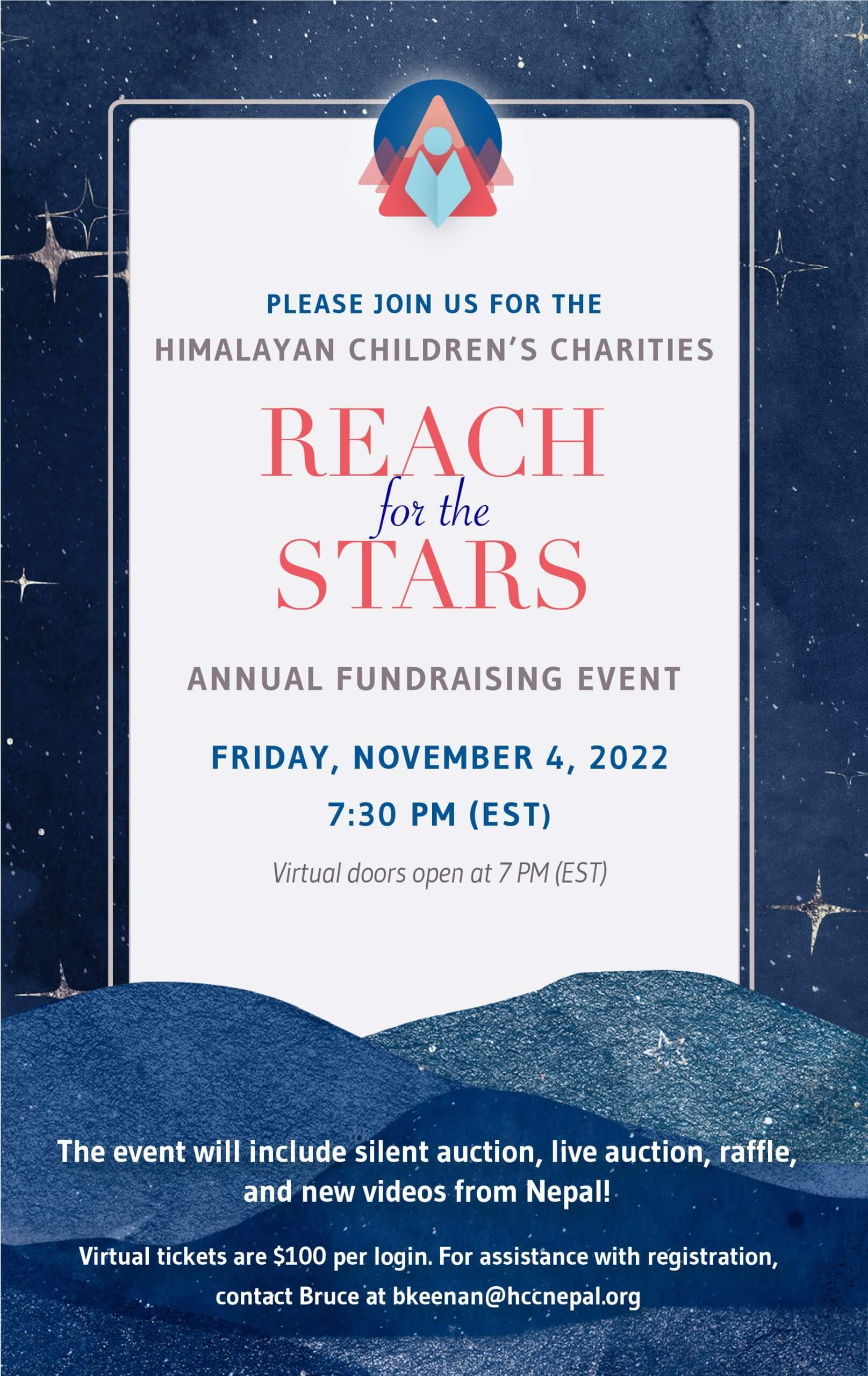 1-13 November 2022
For the second year, The Red Curtain International's Good [email protected] Festival is supporting HCC!
For the last 50 years, The Red Curtain has created "good theatre for good causes" so that the privileged world can help the less privileged. This years Festival will virtually showcase the world's best plays designed specifically for young audiances, and a portion of the proceeds will go directly to HCC.
The virtual plays will be available to stream online at your convenience from November 1-13 – Click here to get your tickets today!

SIGN UP AND STAY CONNECTED