5 November 2021



HCC's Annual Fundraising Event



Last year's virtual fundraising event was so much fun we decided to do it again!   Join us on your computer from anywhere in the world for silent and live auctions, new videos from Nepal, and a raffle for awesome prizes!
The event will begin at 7pm (EST) on November 5, 2021. Virtual tickets are $100 each and include connection to the live-streaming event and two HCC T-shirts!  Raffle tickets are $10 for one or $100 for 11. If you would like to host a watch party for your friends and family please contact Bruce at [email protected] for more information.
The Silent Auction will be open from October 22 – November 7, 2021 – two weeks to bid on amazing items to support our students in Nepal!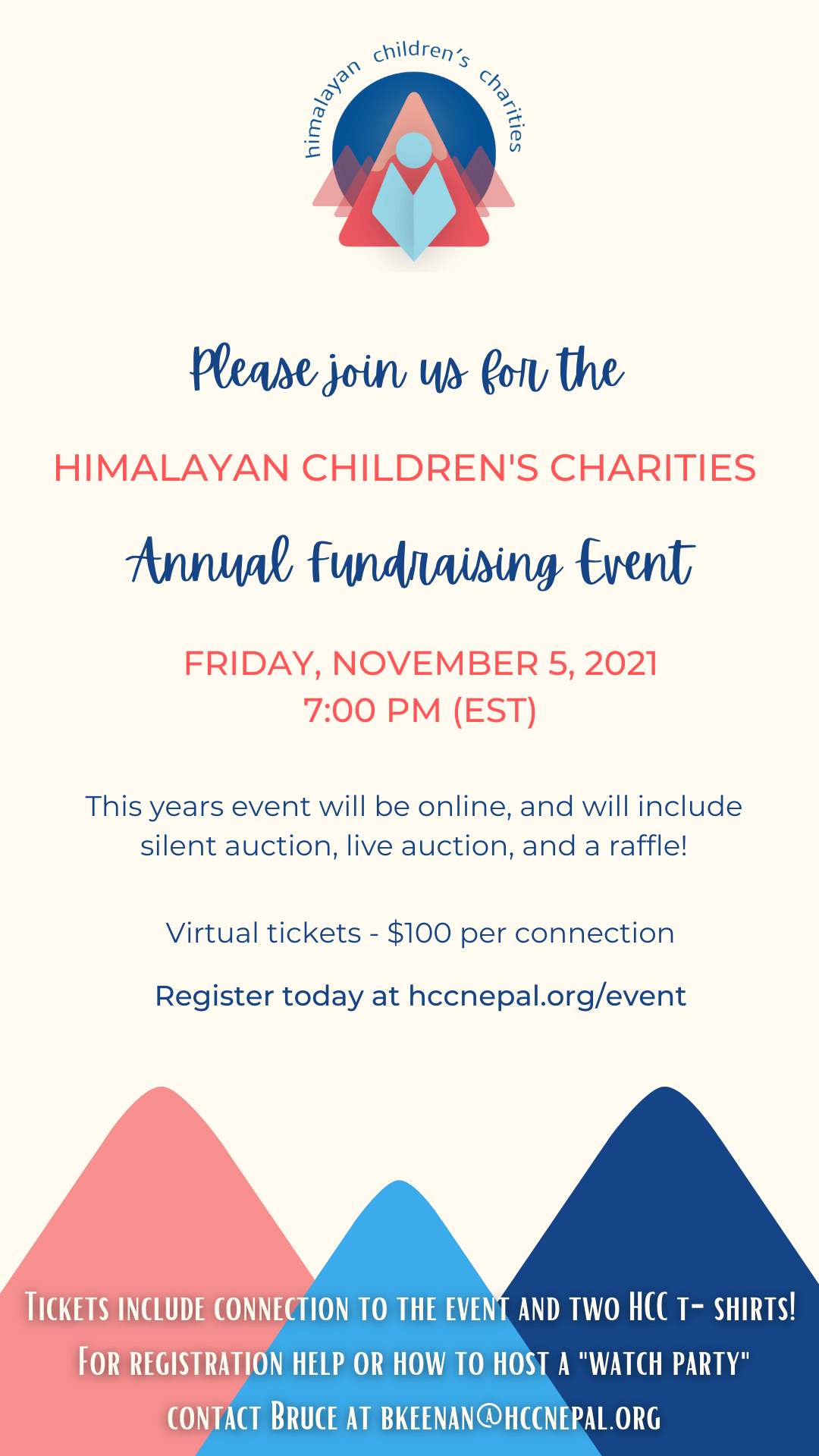 THANK YOU The Red Curtain!

For the last 50 years The Red Curtain has created "good theatre for good causes" so that the privileged world can help the less privileged. In September 2021, The Red Curtain's Good [email protected] Festival, virtually showcased plays from around the world, and a portion of the proceeds were donated to HCC. On October 2, 2021, The Red Curtain presented HCC with donation of $3000, which will all go to support our students in Nepal! Thank you The Red Curtain!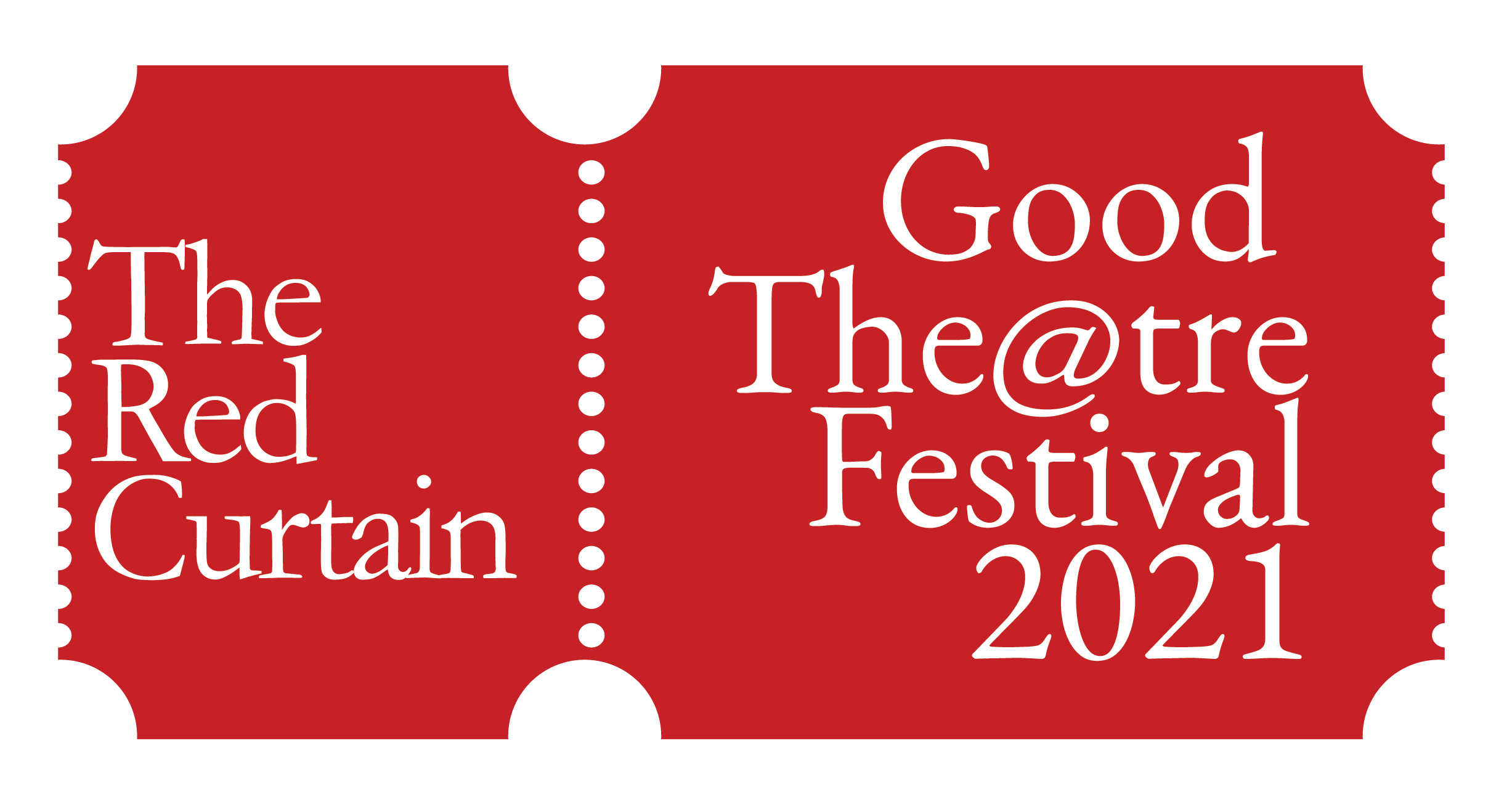 SIGN UP AND STAY CONNECTED