Free time during quarantine has an upside… A new issue of the Khushi Ghar student newspaper, Rising Children! Missed the first 5? Check them out! Issue #1. Issue #2. Issue #3. Issue #4. Issue #5. Remember it's donations from people like you that makes our work possible! Consider DONATING today!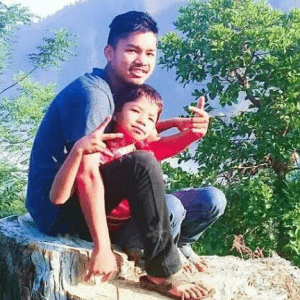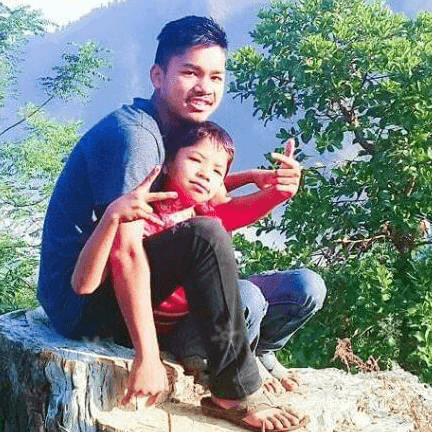 The Coronavirus quarantine took hold just as out students were finishing their spring semester. This gave some students the opportunity to go to stay with family and get out of Kathmandu for a little while. Due to limited internet access in remote villages the students have returned to Khushi Ghar to insure they don't fall … Read more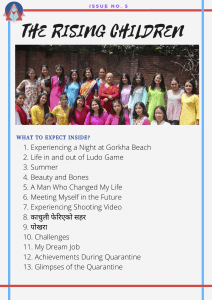 Quarantine can't stop HCC students from putting out the fifth edition of Rising Children! Check out previous issues One, Two, Three, and Four.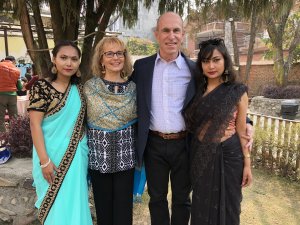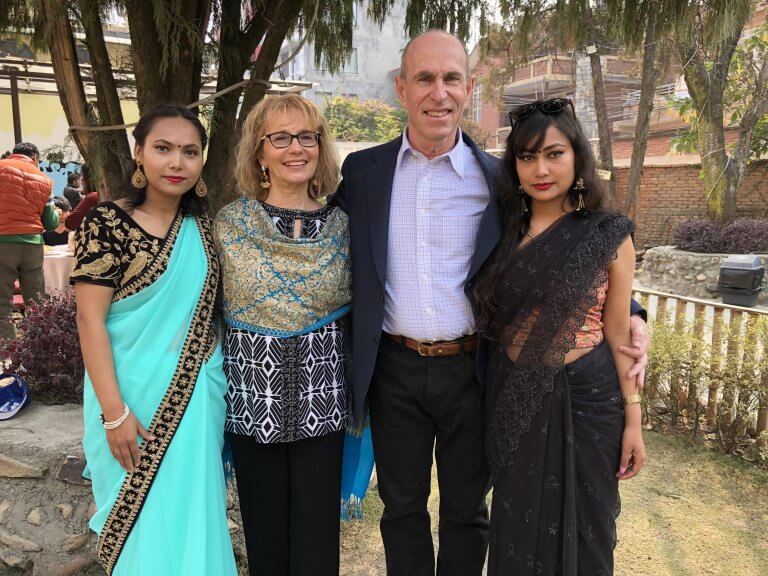 Dear HCC Family, We hope you and your family are healthy and safe during this unprecedented global health crisis. To keep our students safe, we are, first and foremost, following health guidelines released by the Nepali government. As of today, Nepal has only had one reported case of COVID-19. However, the Nepali government has halted … Read more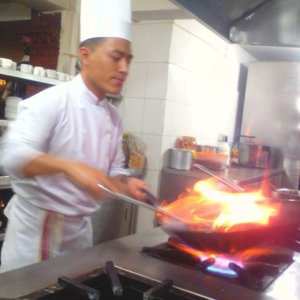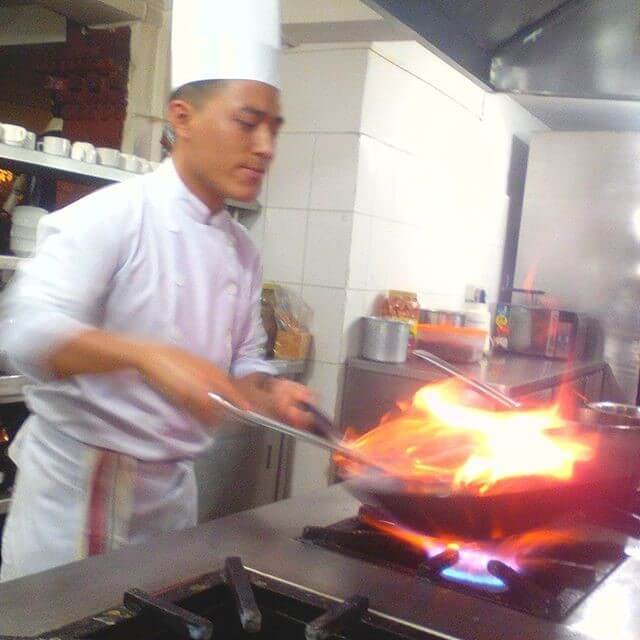 We are so excited to announce Ram has been accepted for an internship at a 3 star resort outside of Paris! Watching Ram grow up these last 14 years has been a joy. He has become a driven, talented chef, and a mentor that his junior HCC students can look up to. We asked him … Read more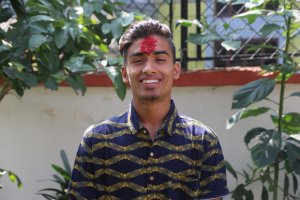 Harsha graduated high school in the fall and started college to study Hotel Management.  After I came to Khushi Ghar, my life changed in a good way. I was able to handle my problems myself, and if not me then someone in Khushi Ghar will always be there to help me when I … Read more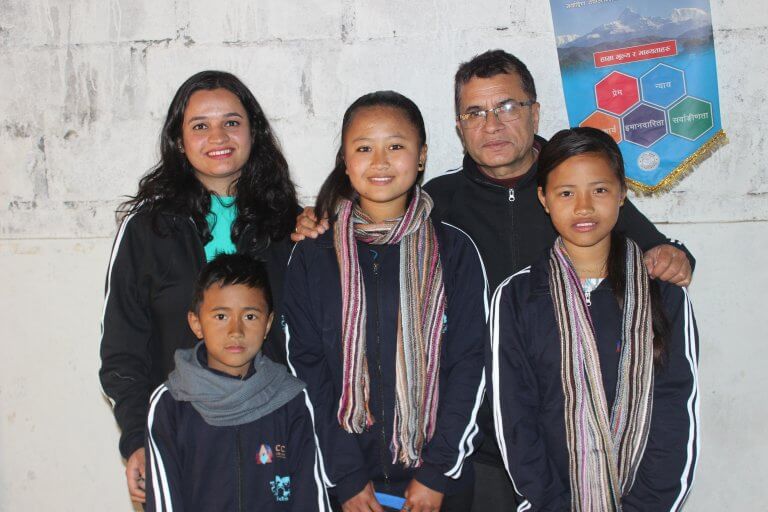 Since the devastating earthquakes in 2015, HCC has been helping keep families together and children in school in the rural districts hardest hit. Through our outreach, poverty-stricken children are provided with school supplies and warm clothes in addition to tuition support. Several times a year HCC-Nepal staffers make trips to check on the progress of … Read more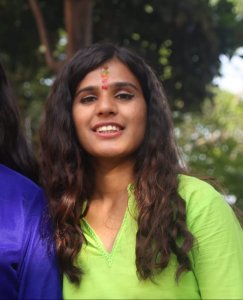 Saraswati will earn her Bachelor's Degree in March, she has been with HCC for 10 years and is excited to graduated and start the next chapter of her life. For me, success is achieving the target set by yourself and gaining it through your hard work and dedication (which also includes the life skills … Read more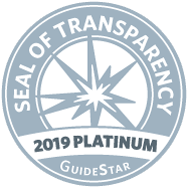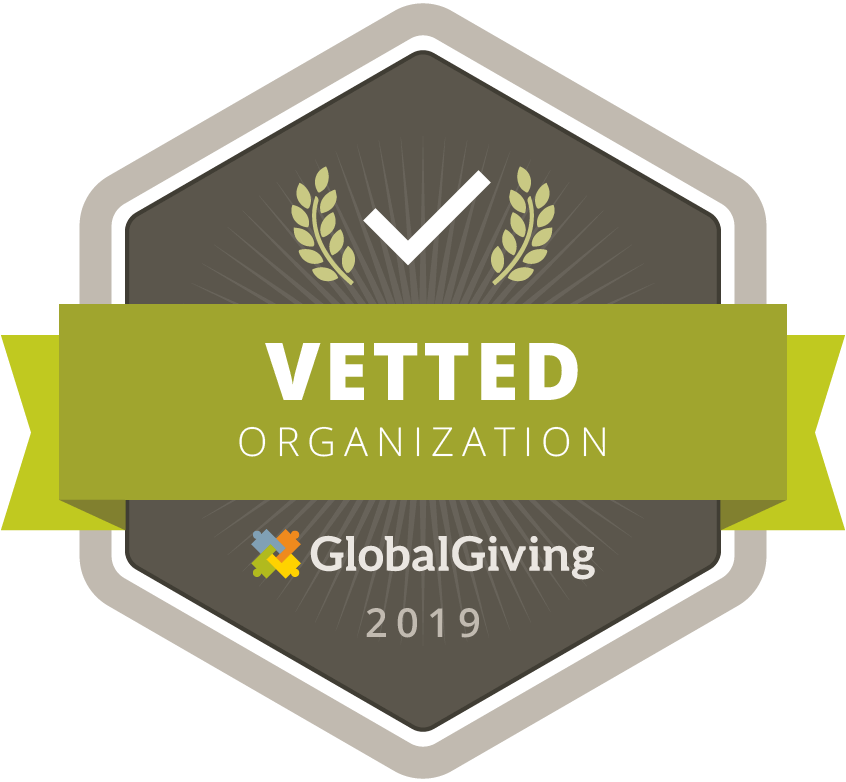 HCC is a 501(c)(3) organization. Gifts are deductible to the full extent allowable under IRS regulations.
Himalayan Children's Charities PO BOX 8958 Atlanta, GA 31106