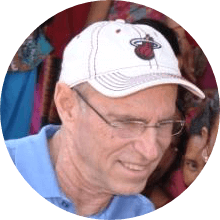 Bruce co-founded Prosys Information Systems in 1997 and served as its CEO from 1997 through July 2008. He grew Prosys from inception to $450M in revenue and 420 employees in nine years without outside investors or capital, and delivered a profitable baseline every quarter. Prosys was sold in 2006 to Bell Microproducts (BELM). In the same year, Prosys was awarded top computer reseller in the US by VAR Business magazine, the foremost publication in the field.  Since 2008, Bruce has worked as president of Himalayan Children's Charities (HCC) which he co-founded in 2000 along with his wife Susan.  Bruce also founded The Keenan Foundation in 2006, which is dedicated to the care and education of children throughout the world, to advance medical alternatives for people who have exhausted solutions from classical medicine and support at-risk animals. Bruce graduated from The Ohio State University with a BS in Theoretical Mathematics in 1976.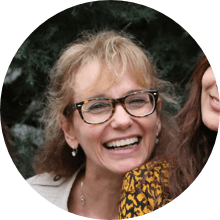 Co-founder and Board Chair
Susan co-founded one of Atlanta's premier convention services companies and served as president for over 12 years, delivering event production and personnel services to national corporations and associations. She discovered her passion for helping young people succeed in life when she volunteered at a non-profit organization from 1993-99, mentoring students to access their inner resources and develop leadership and communication skills. After a trip to Kathmandu in 2000, Susan witnessed the challenges and terrible conditions faced by abandoned children in Nepal, and with her husband Bruce, established Himalayan Children's Charities. As co-director, she has worked to provide educational and life-skills training opportunities to serve the needs of at-risk children in Nepal. She has fostered effective scholarship and mentoring programs for HCC students, including a program to bring wifi technology and e-learning to remote schools, and the most recent initiative, the HCC Youth Ambassador Council, connecting US and Nepali-based high school students via social media to promote a stronger understanding of each other's cultures.  Susan graduated with a BA  from the Newhouse School of Communications, Syracuse University.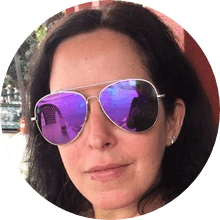 Joy DiBenedetto is the founder and CEO of Human Unlimited Media, the world's first and only all-nation content and information agency. Her career has been dedicated to creating a global community by providing information and news from countries underrepresented in the international news media, through the lens of humanitarian leadership, cooperation, and friendship. Ms. DiBenedetto worked for over 20 years as a producer and manager at CNN Worldwide, during which time she received a George Foster Peabody Award, an Alfred I. DuPont Columbia Broadcast News Award, and a Jack Myers Media Award for Innovation. She is also a Marshall Memorial Fellow and a UN Foundation Global Health Press Fellow who sits on numerous advisory and directorial boards, including as an esteemed member of HCC's Board of Directors.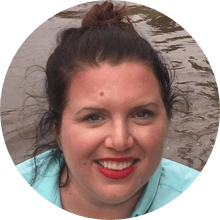 Jamie Hillegass has been volunteering with nonprofits for over 15 years and is passionate about fighting poverty and injustice through education. She became involved with Himalayan Children's Charities after learning about the need in Nepal and the programs HCC offers. In 2017, Jamie joined HCC's Board of Directors. Jamie works in HR at a large public company and moonlights as the CEO of GRITS brewing.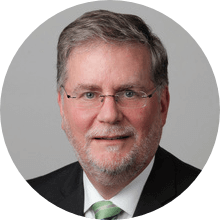 For almost 30 years, Brian Nash has served as general outside counsel to leaders of growth-oriented technology companies. His hands-on experience as a software developer and systems analyst has helped him generate hundreds of millions of dollars in shareholder value for his clients and proved invaluable in successfully negotiating technology-related transactions and agreements. Prior to joining Taylor English law firm in 2013, Mr. Nash was a member and served as the head of the Atlanta business and finance practice group at Stites & Harbison PLLC. He has also worked as attorney in the technology practice group at Smith Gambrell & Russell LLP and was a member of Schnader Harrison Segal & Lewis LLP. Brian is an active member of his community, serving as a member of and legal counsel for the Vestry of Christ Church of Atlanta, as a Scoutmaster for the Boy Scouts of America and a member Anglican Diocese of the South, Constitution and Canons Committee. Since 2013, he has served as legal counsel for HCC and is a valued member of HCC's Board of Directors.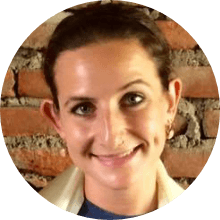 Sadie has been volunteering and working in the non-profit sector for as long as she can remember. She started supporting innovative programs for women and children in Nepal after her graduation from the University of Washington in 2008. Her involvement with a women's handicraft cooperative and a community school for girls and women led her to enroll in the Asian Studies graduate program at the University of Hawaii, where she pursued interdisciplinary research at the East West Center. Upon her graduation in 2015, she joined HCC and moved to Nepal full-time to serve the children in HCC's programs. In her role at HCC, she assists with HCC's signature education program in Kathmandu, coordinates and manages HCC initiatives across Nepal, and oversees marketing.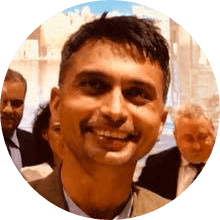 In-country Director, Creating Possibilities, Nepal
Dinesh was born in Bhojpur, an Eastern hill district of Nepal. He graduated in 2005 with his masters degree in English Literature from Tribhuwan University and now lives in Kathmandu with his wife and two sons, 11 and 4. Dinesh serves as HCC's In-country Director in Nepal and has been working with HCC since 2009. His work includes ensuring the smooth operation of all aspects of HCC's work in Kathmandu, and overseeing HCC's financial operations. He also plays a major role in the lives of HCC students, providing much needed emotional and physical support and advocacy throughout their childhoods and into young adulthood.  His passions include travel, spending time with family, and working on behalf of the underprivileged children and women in Nepal. He believes in teamwork and cooperation.
Director of Student Programs and Hostel Services
Hira Niraula Sapkota is HCC's Director of Student and Hostel Services and has been working with HCC since 2009. She is the house mother at Khushi Ghar, HCC's youth home in Kathmandu. She looks after the day to day needs of the home, plans different activities for the children, and most importantly, serves as a counsel and guide to them as they grow and develop into adults. Hira provides much needed, daily stability in the lives of the children, and teaches them the necessary skills required to be a part of a family and part of society. She also plays an enormous emotional role in the lives of the children and youth, and takes on the role of college counselor when students are preparing to go to a university, guiding them to programs fit their dreams and academic goals. Hira grew up in the small town of Inurawa, in the Terai, and now lives in Kathmandu with her husband and two sons. She graduated with a degree in Sociology from Tribhuvan University (TU), and is currently pursuing a postgraduate certificate in psychology at TU, with the plan of starting her master's program in psychology in 2018.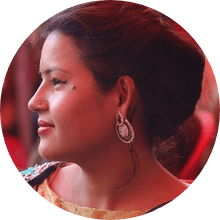 Executive Director, HCC-Nepal

Mun Maya Rawal is HCC's program coordinator. She joined the HCC team in 2016 and helps with the development, implementation, and evaluation of HCC programs and projects, namely HCC's signature program in Kathmandu and HCC's Earthquake Orphan Scholarship Programs. Mun Maya was born in the remote Jumla district, and has been living in Kathmandu since she was admitted into the orphanage at age 7. She is a former HCC student herself and graduated with her undergraduate degree in Business Studies (BBS) and from the HCC program in early 2016. She is currently pursuing a postgraduate certificate in psychology, with plans to pursue her graduate studies in the near future.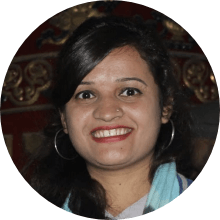 Administrative and Finance Officer, HCC-Nepal

Laxmi Karki is HCC's Administrative Coordinator. She joined HCC's team in 2015, and her main roles and responsibilities include helping to manage HCC's finances, organizing HCC programs and providing administrative assistance to HCC staff and volunteers. She has also been instrumental is HCC's post-earthquake initiatives, including the Dhading Children's Initiative, which currently serves nearly 90 orphaned students throughout the devastated Dhading district. Laxmi graduated from the HCC signature program in 2016 with an undergraduate degree in Business Studies (BBS) from Southwestern State College. She is currently pursuing a master's degree in Masters in Business Studies (MBS).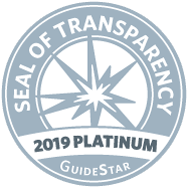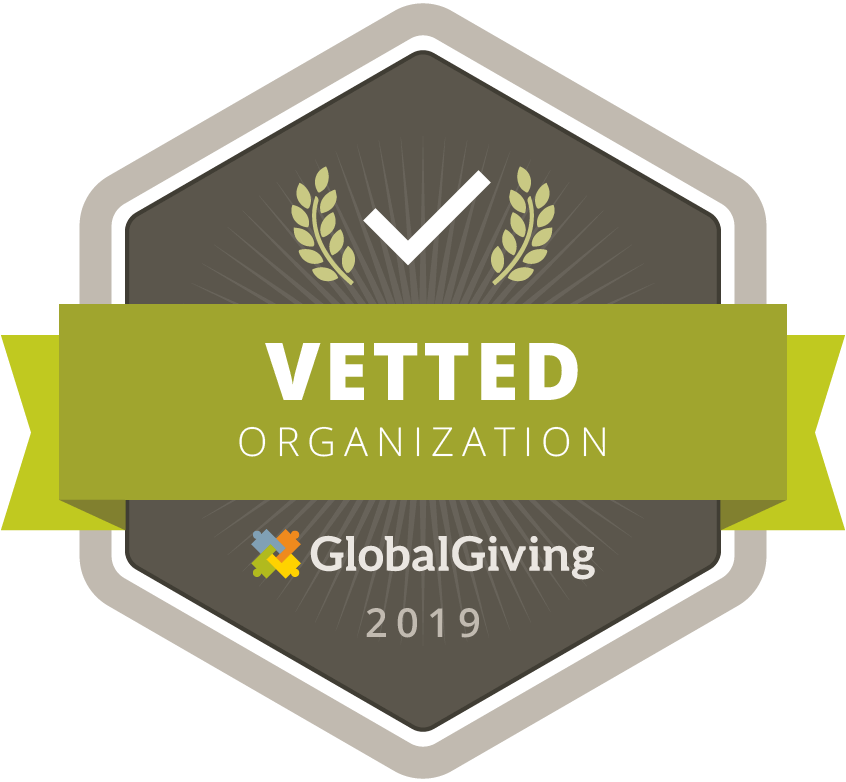 HCC is a 501(c)(3) organization. Gifts are deductible to the full extent allowable under IRS regulations.
Himalayan Children's Charities PO BOX 3837 Alpharetta, GA 30023-3837