There are many ways you can help us support our students in Nepal. 
Among them are:
– Donate, one time or monthly. 
– Honor someone special.
– Make a donation in honor or memory of someone.
– Create an Honor or Memory Tribute Page for friend and relatives to participate.
– Organize a fundraising or awareness event.
– Create an individual initiative included HCC in proceeds, such as sales of art or other valuables, walkathon, garage.
– Other ways to give: through will, living trust, retirement plan, stock donation, etc.
– Create a crowdfunding page to raise money around celebratory occasions like birthdays, anniversaries, and weddings.
Please write: [email protected] for help in creating a support program.  We are happy to help!
Also:
Smart phone donations:
Please consider donating your gently used and unlocked smart phone to HCC and give our high school and college students access to the information age. We need phones that take a SIM card so that they will work in Nepal.    Mail your smartphone and charger donation to:
Himalayan Children's Charities
355 Brook Ford Pt.
Alpharetta, Georgia 30022
Amazon Smile
Shop for all of your Amazon purchases using HCC's Amazon Smile page and Amazon will donate a portion of the proceeds of your purchase to HCC. It won't cost you an extra cent, and will allow you to shop for your normal Amazon purchases and support HCC at the same time! Click HERE to access HCC's unique link and start shopping.
EBAY
Whoever thought that a little bit of spring cleaning could lead to a great opportunity for charitable giving? By using Ebay Charity, you can buy or sell items and donate a portion of the proceeds to HCC! Check out HCC's Ebay Charity page to learn how to sell items and send a portions of the proceeds of the sale to HCC. To learn more details about how it works, check out this instructional video from Ebay. 
Giving Assistant
Referred to as the "Amazon Smile" for more retailers, Giving Assistant receives cash back from retailers for referring customers and that cash back is donated to a selected charity of the customer's choice. Even better? Giving Assistant matches each cash back donation! Shop at retailers like Target, The Gap, Home Depot, Staples, Forever 21, Express and more! Shop and donate to HCC without spending an extra cent. Click HERE to start shopping.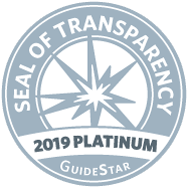 HCC is a 501(c)(3) organization. Gifts are deductible to the full extent allowable under IRS regulations.
Himalayan Children's Charities PO BOX 3837 Alpharetta, GA 30023-3837