Himalayan Children's Charities creates paths out of poverty for orphaned and abandoned Nepali children. Through investment in quality education, innovative mentorship and a loving family environment, we help build lives of leadership.
LATEST NEWS AND UPDATES
Our Auction Site is now live!

Support us from anywhere in the world by bidding amazing items!

CLICK HERE!

Register here for our annual fundraising event in Atlanta on November 15 

LEARN MORE
Student Spotlight: Giriraj LEARN MORE
Student Spotlight: Pabitra LEARN MORE
Rising Children Issue #3! LEARN MORE
Kamala Shares her Thoughts on Life Skills LEARN MORE
Interview With HCC Youth Council Member Jiya LEARN MORE
Students
20+ students are studying or have studied in university. Twelve of them have graduated with university degrees.
Enrolled
Number of orphaned and abandoned students currently enrolled in HCC's Signature, Rural and Higher Ed Scholarship programs.
Care
200+ children received nurturing care, quality education, and cutting-edge mentorship since HCC was founded.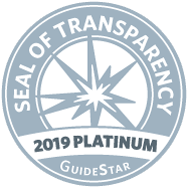 HCC is a 501(c)(3) organization. Gifts are deductible to the full extent allowable under IRS regulations.
Himalayan Children's Charities PO BOX 3837 Alpharetta, GA 30023-3837