HCC Vision, Purpose & Mission Statements
---
Purpose
To develop and empower leaders in Nepal.
Vision
We envision a Nepali society in which disadvantaged youth are equipped for success and an empowered future.
Mission
We empower self-confidence among at-risk youth in Nepal through quality education, leadership skills and mentorship supported by our unique family value system that enables them to elevate their lives and the world around them.
Values
Empowerment
Community
Passion for Learning
Transparency
Respect for Human Dignity
History of HCC
With the mission of providing nurturing care, education, and mentorship to orphaned and abandoned children, the US-based Himalayan Children's Charity has been serving the needs of at-risk children in Nepal since 2000. HCC was founded by Bruce and Susan Keenan, a philanthropic American couple, who went trekking in 1999 and witnessed the plight of an abandoned six-year-old girl who was not in school but was performing manual labor in a remote village. Moved to action, they began to sponsor two orphaned Dalit (untouchable caste) sisters from the Solu Khumbu district, who were living at a government-supported orphanage in Kathmandu.
Bruce and Susan's love and concern for the children grew, and they soon began supporting a number of orphaned and abandoned students from the overcrowded orphanage who identified themselves as 'motivated to learn'. Since then, HCC has been offering these students a nurturing home environment, enrollment in top-quality schools, and important life-skills training, leadership programs, exit-planning, and access to psychological counseling. The foundation of HCC's Signature Program consisted of placing children in well-vetted, English-medium local boarding schools, and of creating for them a community of support and infrastructure through their local NGO partner, Creating Possibilities, Nepal. During weekends and school breaks, the children are encouraged to visit their remaining family members in their home communities and alternatively are provided with safe residence with proper facilities, and with an abundance of fun and educational activities.
Once the first students began graduating from class 10 in 2009, HCC realized the importance of continuing support and education for these youth, who would otherwise be left to fend for themselves. To meet the children's evolving needs, HCC began enrolling students in colleges and technical schools, and soon into university programs. Annex apartments were rented, and supplemental programming was increased to provide access to mentorship, academic and career counseling, exit planning, and internship opportunities.
In 2016, the first group of 10 students graduated from the HCC program. – 8 of whom completed their university educations, and 9 of whom were fully employed, with the final student beginning a masters degree. Beyond breaking the cycles of poverty and creating opportunities for self-reliant futures for dozens of Nepal's at-risk children, HCC's programs encourage the youth to contribute back to their communities through service and volunteer efforts.
With the help of senior students at each step of the way, HCC launched a collaborative, post-earthquake initiative in 2015. The Rural Education Scholarship Program (RESP) currently supports over 85 earthquake-orphaned children in rural Nepal with educational scholarships, family support, and special children's programs.
In addition to these programs, HCC offers a number of merit-and-needs based scholarships to underprivileged and deserving students.
What could you envision for them – and for yourself? The possibilities are endless …HCC is a US-registered 501c3 (65-0995336) since September, 2000.
---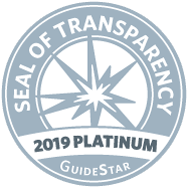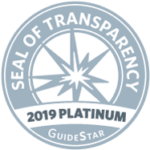 Platinum-level Guide Star Exchange
As a designated Platinum-level GuideStar Exchange partner, HCC has demonstrated its commitment to transparency with regards to its operations, board and management, and fully disclosed and audited financial statements. You can see HCC's information within GuideStar here.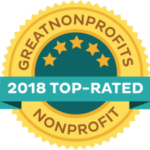 HCC is also listed as a Top-Rated Nonprofit by Great Nonprofits, which is based on positive feedback from donors, volunteers, and clients served.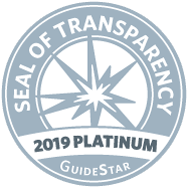 HCC is a 501(c)(3) organization. Gifts are deductible to the full extent allowable under IRS regulations.
Himalayan Children's Charities PO BOX 3837 Alpharetta, GA 30023-3837