Himalayan Children's Charities was established to help address the Nepali orphan crisis through education, nurturing care, and innovative mentorship.
Through a number of innovative programs and projects, HCC empowers at-risk children to live lives of dignity, self-sufficiency, and community leadership regardless of the economic status they were born into. To date, HCC has directly served 200 at-risk children in Kathmandu and the surrounding rural districts. HCC has impacted a further 7500 children through its numerous outreach programs.
Nepal is one of the poorest countries in the world, and children represent the most vulnerable segment of the population. Problems faced by children, especially from rural areas and marginalized communities, include child marriage, child labor, trafficking, lack of access to education, and gender and caste discrimination. Nepali children average only eight years of schooling, and only 25% of children who enroll in the 1st grade will complete grade 10 (UNESCO 2015 Report). Many children are forced to leave school to work and, according to UNICEF,  33.9% of Nepalis between the ages of 5-14 are involved in child labor.
Through education and care, HCC shifts how at-risk children view themselves, expanding what they believe is possible and affecting what they can achieve. In March 2016, HCC graduated its first group of 10 students - eight students graduated with university degrees, and all 10 have secured employment or are pursuing master's degrees. Giving back to community is a cornerstone of the HCC educational philosophy, and these graduates are having profound effects in the community by volunteering their time to: provide healthcare advice and first aid training to rural communities; tutor and mentor orphans at the state-run orphanage in Kathmandu; deliver anti-trafficking comic books to village families for education and prevention; bring computer training basics to rural schools; educate girls in feminine hygiene and health practices; and work with earthquake relief programs.
Your generous contributions help break the crippling cycle of poverty faced by these orphaned children allowing them to live successful and prosperous lives. Where the world sees an insurmountable crisis, an HCC student sees a world of possibility.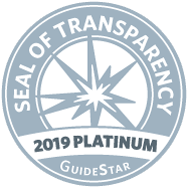 HCC is a 501(c)(3) organization. Gifts are deductible to the full extent allowable under IRS regulations.
Himalayan Children's Charities PO BOX 3837 Alpharetta, GA 30023-3837